We got started in the fall of 2014 almost by happy accident. We had recently relocated to Portland, Oregon, after 18 years living and working in financial markets and consulting in Tokyo, Japan. We were drawn to Oregon for numerous reasons, including a love for the outdoors and a keen investor's interest in agriculture. (We had recently witnessed the devastation to financial businesses caused by the 2008 financial crisis and were eager to invest in something far more protected from the merciless volatility of financial markets).
In our search for an owner-managed agricultural investment opportunity we took a close look at numerous exciting opportunities in "permanent crops" that the Willamette Valley offers, such as blueberries, hazelnuts, cherries, hops, etc. While many of those crops were interesting, they were already "on the radar screen". The Willamette Valley was already heavily "planted out" in them and, in most cases, thousands of acres of new plantings were planned but not yet in the ground. Hardly a chance to do something different and unique, or to enjoy any outsized returns that a more risky "unique" undertaking might offer.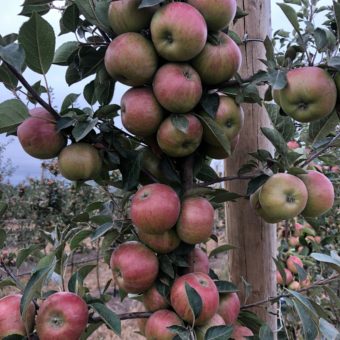 We also looked closely at apples. This uncovered several things that piqued our interest as investors. First, newer varieties of dessert apples, such as Honeycrisp, appeared to have revolutionized the profitability of apple orcharding. Second, technology was an essential contributor to this revolution: new planting systems, such as the tall spindle system, and new rootstocks such as Geneva series, were perfect examples of the ag-technology nexus. Third, these new varieties, rootstocks and planting systems were driving a frenzy of planting activity. Shortage and supply squeeze of rootstocks and trees were major issues apple growers faced if they wanted to invest heavily in these opportunities.
Somehow, while looking at the remarkable things taking place in dessert apples, we came across the cider apple story – a story that almost anyone closely involved with "hard" cider in North America knows well by now. Traditional varieties of flavorful but tannic, bitter, acidic apples, the key input used to make cider in its European homelands such as the UK and France (and originally in the US also), were essentially non-existent in commercial quantities in North America. And this was despite the incredible growth happening in the (alcoholic) cider market here. To boot, these traditional varieties had a kind of mystique for us, perhaps because of their history, their haunting aromas, and their rarity (at least here), which made the idea of cultivating all the more appealing. These features, taken together, seemed a winning combination to us. "Back up the truck and fill 'er with cider apples" became our mantra.
We grafted our first 15,000 apple trees – more than 25 traditional bittersweet varieties — in the winter of 2015. We found and purchased the 60-acre farm that would become our permanent orchard and nursery in late 2015. Along the way, given our enthusiasm for everything cider-apple related, we encountered other enthusiasts who convinced us to grow trees for them. Although only a short time has passed since we got started on this journey, we've been so immersed in world of cider apples for the last few years it already seems like ages.
Yes, we're still new to this game, but we're very upbeat about the future of cider made from true cider apples – where the character of the beverage is derived exclusively from the fruit and not from non-apple inputs — in the USA. If the revolution we saw first in American wine, then in craft beer, and in artisanal cuisine – if these incredible changes in the way Americans understand and appreciate food and drink made with care and unique ingredients say anything about the future of cider, that future is surely promising.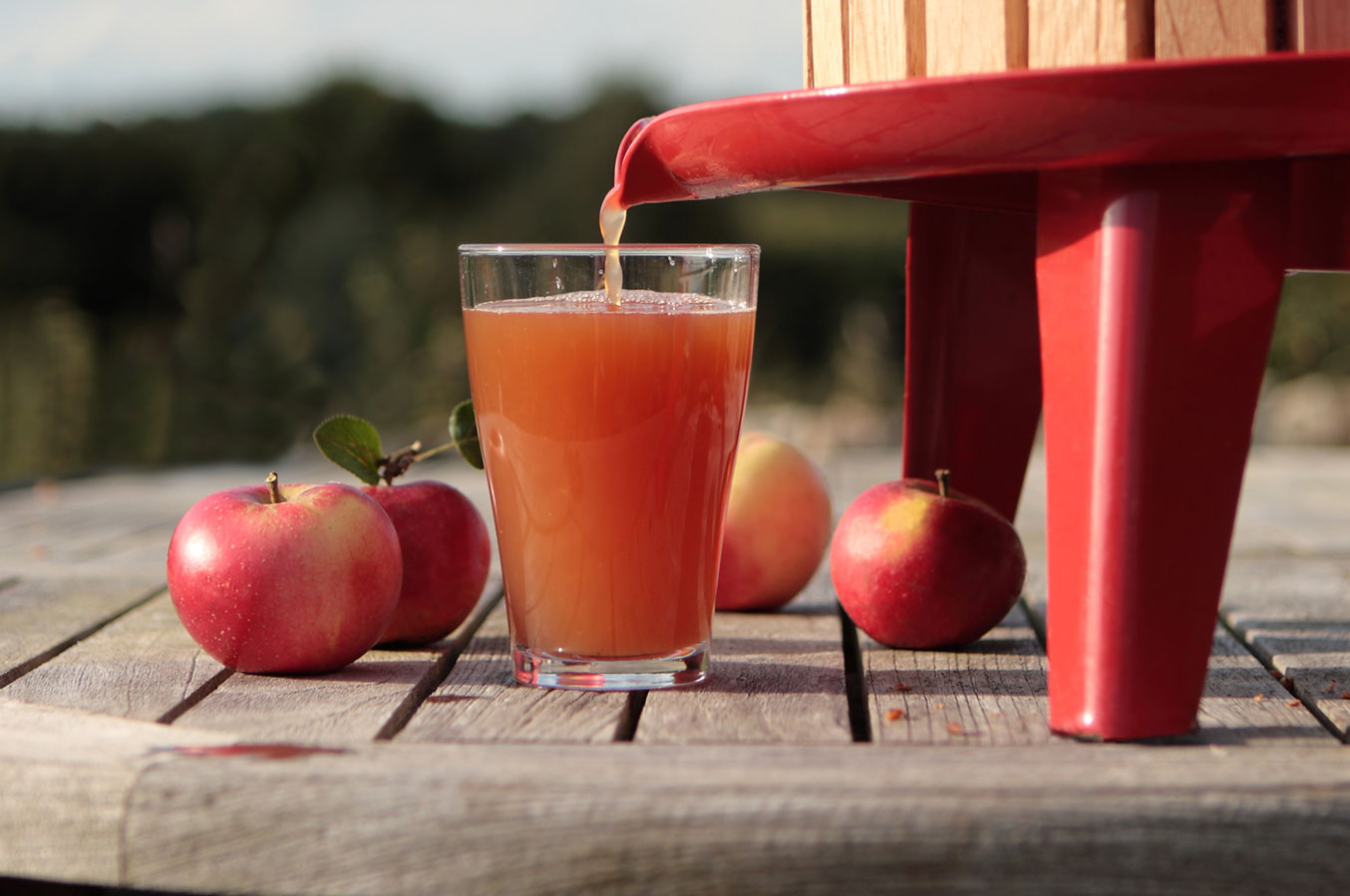 Idyll Acres is a 60-acre apple orchard and nursery operation located in Oregon's Willamette Valley. We produce traditional and wonderfully aromatic cider apple varieties – both the fruit and the trees – and sell them to cider makers and orchardists.